Tourism, Arts and Culture Ministry (MOTAC) secretary-general Datuk Roslan Abdul Rahman (left) and Sabah Assistant Tourism, Culture and Environment Minister Datuk Joniston Bangkuai (right) launching the Sabah Tourism Board digital arts initiative at the MATTA Fair in Kuala Lumpur, on Friday (Sept 1).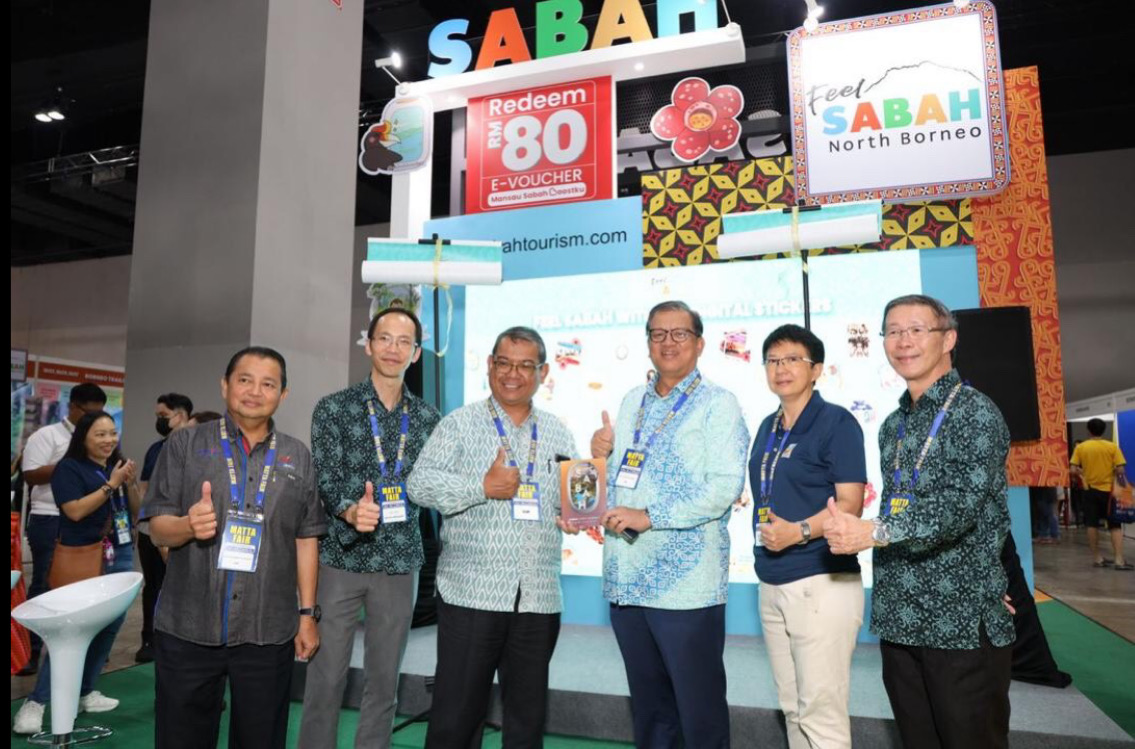 KUALA LUMPUR (Saturday Sept 2): The Sabah Tourism Board (STB) has embarked on a dynamic digital arts initiative to enhance its marketing strategies continually.
Unveiled at the MATTA Fair here on Friday, STB introduced its inaugural collection of Graphic Interchange Format (GIF) on the dynamic creative platform Giphy to promote tourism products and attractions in Sabah.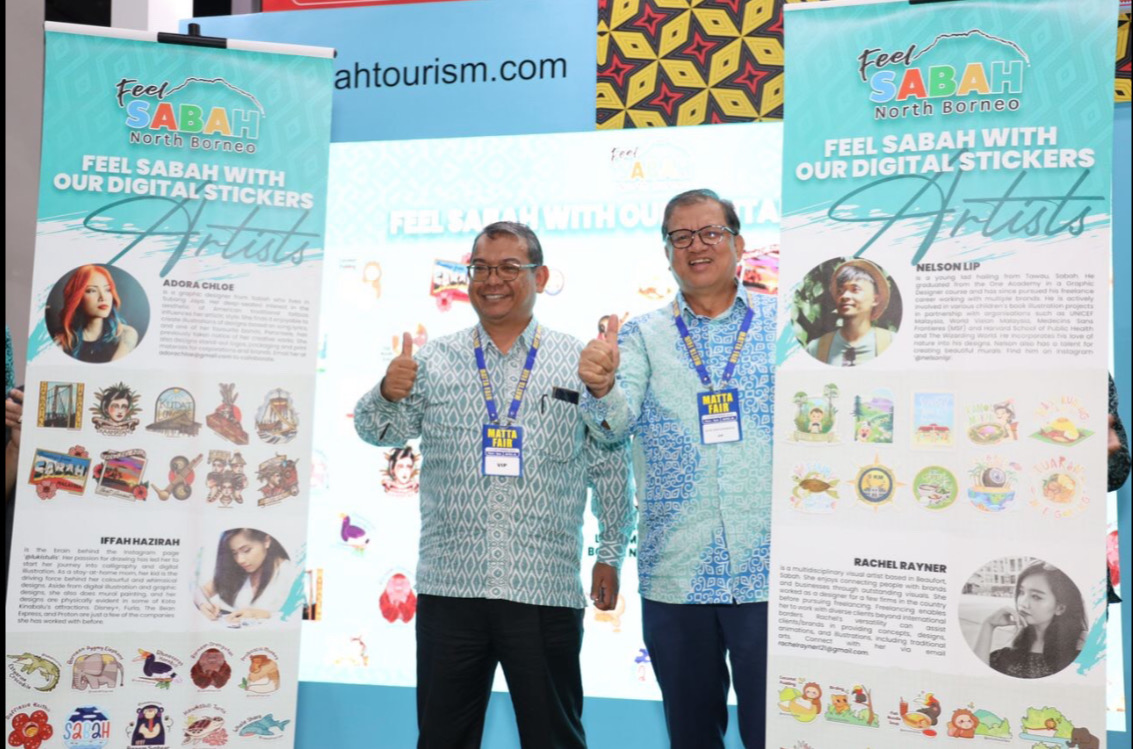 The new initiative was jointly launched by Tourism, Arts and Culture Ministry (MOTAC) secretary-general Datuk Roslan Abdul Rahman and Sabah Assistant Tourism, Culture and Environment Minister Datuk Joniston Bangkuai.
Given Giphy's widespread integration with popular social media platforms like Instagram, TikTok, WhatsApp, and Facebook – channels frequented by travellers and other users – the move aligns well with STB's aim to resonate with its audience.
"This trend adoption enables a stronger connection with their followers," said Joniston, who is also STB chairman.
STB is the first tourism board in Malaysia to venture onto the Giphy platform to promote Sabah's tourism products and attractions.
In collaboration with four talented Sabahan artists – Iffah Hazirah and Adora Chloe from Kota Kinabalu, Rachel Rayner from Beaufort, and Nelson Lip from Tawau – STB has brought to life animated content that encapsulates the essence of Sabah.
These freelance artists have each crafted 10 distinctive designs, representing different aspects of Sabah – from adventure and culture to islands, beaches, and nature – all rendered in their unique artistic styles.
Searching for @sabahtourism or other keywords related to Sabah, Malaysia Borneo will provide the customised GIFs/Stickers that users can use on their social media postings.
Leading up to the MATTA Fair, the Sabah Tourism Board also ran an engaging online contest on social media, offering winners the opportunity to claim special artisanal products from Sabah's small business owners at the travel fair.
"The Sabah Tourism Board is always seeking inventive and innovative ways to promote Sabah, and for this campaign, we partnered with our creative local communities."
"To successfully market Sabah, we must adopt a cooperative, integrative strategy. Sabah is home to many creative talents, and we want to give them the tools they need to spread the word about what a great place Sabah is," said Joniston.
Coinciding with the MATTA Fair from 1-3 September 2023, attendees stand a chance to win a prize from the Sabah Tourism Board when they upload a photo of them at the Sabah Pavillion and apply the Sabah Tourism Giphy stickers.
Sabah Tourism encourages everyone to add a touch of fun to their travel tales by incorporating the @sabahtourism stickers in their posts.
Note:
About Sabah Tourism Board
The Sabah Tourism Board, or generally known as Sabah Tourism, is an agency of the Sabah State Government operating under the purview of the Ministry of Tourism, Culture and Environment. Sabah Tourism was first established in August 1976 as the Sabah Tourism Promotion Corporation and later re-established as Sabah Tourism Board.
Sabah Tourism's primary responsibility is the marketing and promotion of tourism for the State. It has since expanded in roles and responsibilities to cater to the current needs of the global tourism market.