Joniston (far right) flagged off the Jelajah Borneo Ride Tour on Sunday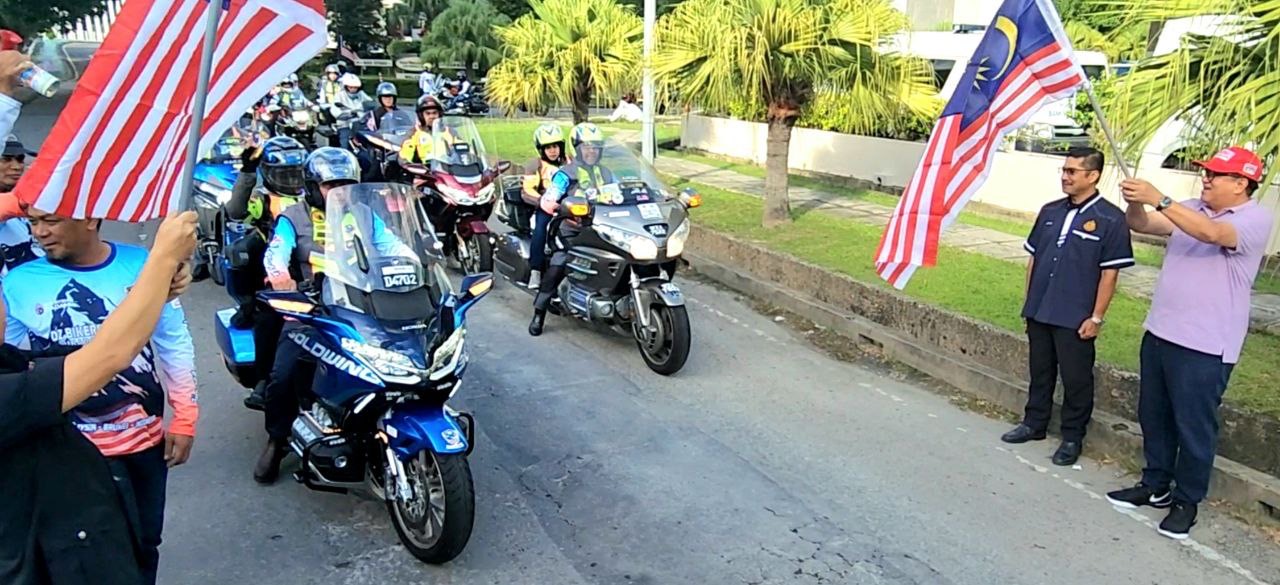 KOTA KINABALU (Mon 11 Sept): The five-day 'Jelajah Borneo Ride' tour began Sunday morning, with Assistant Tourism, Culture and Environment Minister Datuk Joniston Bangkuai flagging off the participants at the Sky Hotel here.
The voyage will take 60 bikers across the West Coast and Interior of Sabah into Sarawak.
Led by DZ Bikers Malaysia president Datuk Zailan Mohamed, the riders will also venture into Pontianak, Kalimantan, before making their way back to Kuching, Sarawak, just in time to celebrate Malaysia Day on 16 September.
The diverse makeup of the participants, representing Malaysia, Brunei and Singapore underscores the unity and shared passion for this remarkable adventure.
In his brief address, Joniston remarked, "The participation of Malaysian riders in this Jelajah Borneo Ride will further strengthen national integration.
"Additionally, this event forges connections with fellow participants from neighboring countries, all while showcasing the picturesque town districts of Sabah along the way," he added.